Removing the rear sight can be a bit of a challenge getting it back together is more-so.
To remove the Rear Sight, start by completely lowering the Rear Sight Aperture into the rear sight housing by turning the Elevation Knob.
With the Aperture bottomed out, use the Combo-Tool to loosen the screw on the Windage Knob (right hand knob) by turning it in a counterclockwise direction. Back this screw all the way off. It won't fall out but the threads must be completely disengaged.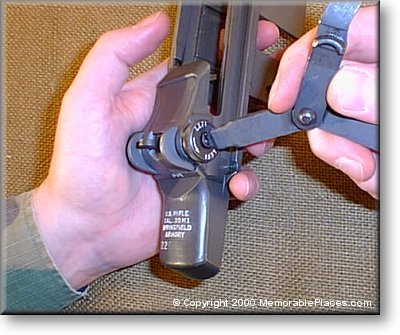 When the screw on the Windage Knob (right hand side) is completely backed off - hold the Elevation Knob (left hand side) so that it will not move. At this point turn the Windage Knob in a counterclockwise direction until it comes loose and can be pulled off.
The Windage Knob is then removed from the Sight Assembly.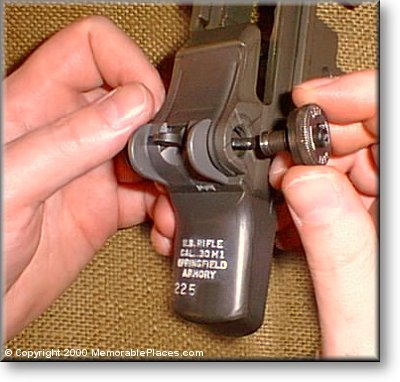 With the Windage Knob removed the Elevation Knob can easily be pulled off of the Sight Assembly from the left.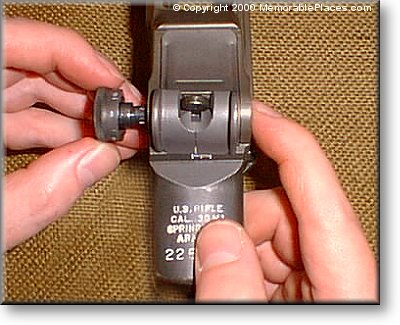 When both of the sight's knobs have been removed the next step is to remove the Aperture.