This page just has some extra M1 Garand Bayonet Photographs on it.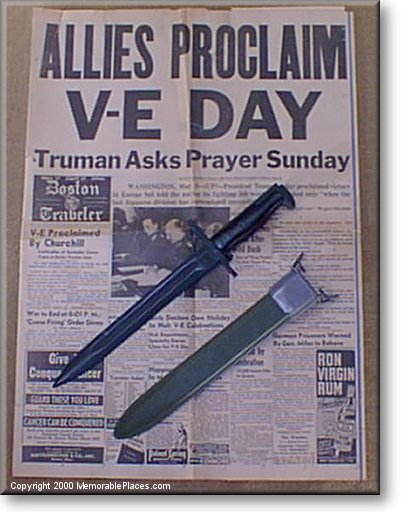 End Of War ten inch bayonet on a real VE day paper. Note the President calling for a day of prayer.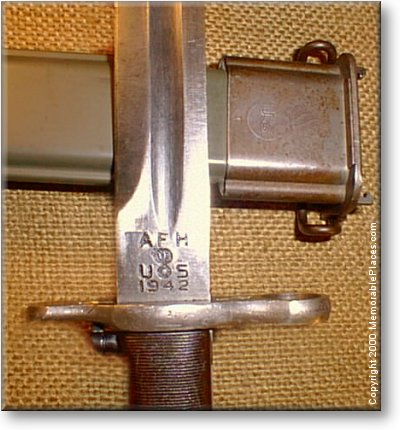 Close-up of hilt region of 1942 sixteen inch bayonet.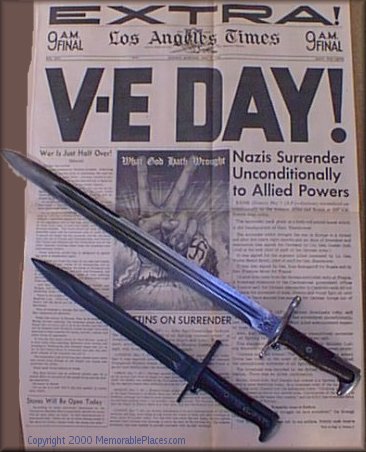 Newspaper is of Victory In Europe Day - Note the 'What God Hath Wrought' with the VICTORY Sign destroying the Nazi Flag. This is the LA Times. When was the last time you saw homage to God in a major newspaper?
16 inch and 10 Inch Bayonets Side By Side.
This page was last updated on: Masch 14, 2002